Restoring nature's superheroes
Caux Dialogue on Land and Security
29/08/2019
Alan Laubsch is passionate about restoring nature's 'climate superheros' – the mangrove forests. He believes that democratizing natural capital investment is key to this. He has over 20 years' experience in risk management in leading financial institutions. More recently, he established Natural Capital Markets at Lykke AG and is a founder and chief strategist of the GenBlue venture studio. 
Alan Laubsch took part in the 2017 Caux Dialogue on Land and Security (CDLS), where he met Arne Fjortoft and Bremley Lyngdoh from Worldview International Foundation (WIF), who were implementing the first mangrove restoration project in the delta region of Myanmar. Later that year Alan and his team met with contacts from the CDLS in Myanmar, and together they established the Global Mangrove Trust to help Arne Fjortoft scale up his pilot mangrove restoration project there.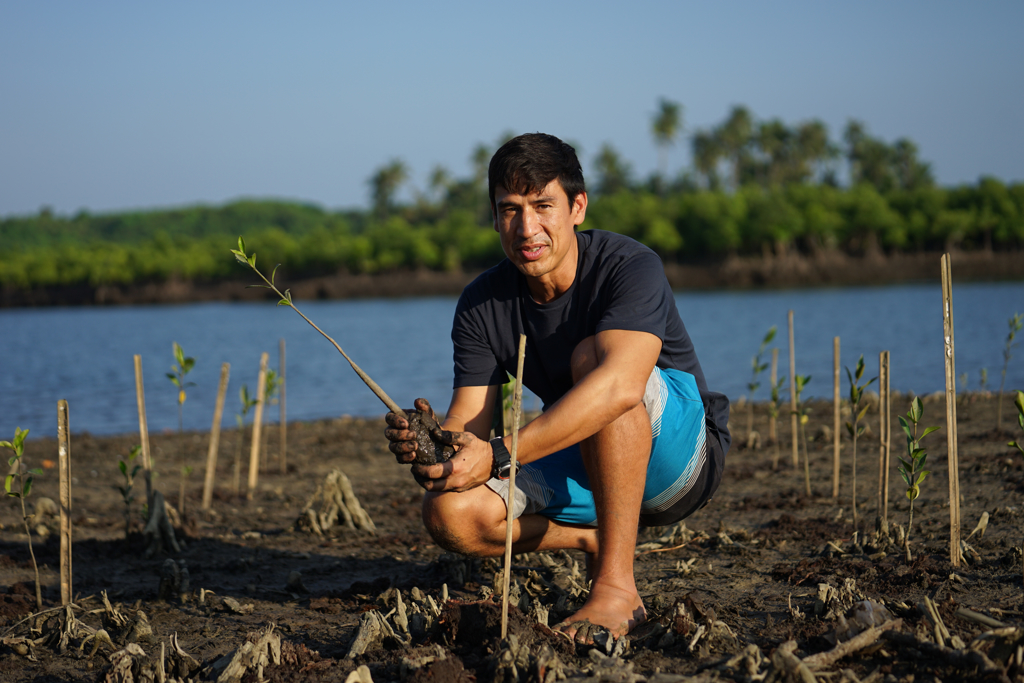 They used TREE (Heyerdahl Climate Pioneers), a digital token that Alan helped to design and which is the world's first mangrove and Blue Carbon-backed blockchain token. TREE has raised $1.5 million so far and has incentivized the planting of 1 million mangrove trees at Thor Heyerdahl Climate Park, which is managed by WIF. 
Alan vowed to return to Caux every year. The structured dialogue of the CDLS helped him to understand the links between land and ecosystem restoration, conflict resolution, community building and sustainable finance and restoration economy. It opened up opportunities for developing partnerships with others working in this domain. He collaborated with Natural Capital Alliance, an initiative launched by CDLS participants, which peer-reviews blockchain projects with the aim of building a trusted global marketplace.
Back at the CDLS in 2018 and in 2019, Alan was happy to see that the topic of blockchain was more prominent than the previous year, and that more technologists and entrepreneurs were getting involved. Inspired by the energy in Caux, he has committed himself to target mangrove restoration at scale and replicate the project that WIF has implemented in  Myanmar. 
Alan sees Caux as 'a true serendipity engine', which brings opposite worlds together and build a global network of trust.