From Uncertainty to Possibility
25-31 July 2021
Teaser Event: Open House on 27 June
If you would like to know more about Creative Leadership before you register (or even after registering for this year's event), join us for our online OPEN HOUSE event on Sunday 27 June at 15:00 - 16:00 GMT here.
_____________________________________________________________________________________
Background
2021's Creative Leadership conference will embark from the premise that creative leadership comes from the depths of our beings: in short, from who we are. The conferences aims to shape a more hopeful future by empowering a generation of young leaders.
Its inspiration comes from more than 250 changemakers in their 20s and 30s, of 98 nationalities, who have taken part in the Caux Peace and Leadership Programme (CPLP). The conference is for everyone who wants to grow by looking within, to connect with changemakers from around the world and to help to redefine the concept of 'leader'. 
As Kofi Annan said in Caux in 2013: 'You are never too young to lead, you are never too young to do what you actually believe in. We keep saying the future belongs to the young. It only belongs to you if you take it.'
Purpose
2020 was a year of many unknowns. It triggered a worldwide sense of unrest and change. Millions were faced with an uncertain future and had to find their own ways to adapt. Many have used this as an opportunity to step back and question their way forward or back to normality.
We believe that now is the time for coming generations to step forward with confidence, learn how to deal with their troubles, and partake in the critical choices that will shape their future.
What are we doing?
Creative Leadership aims to engage visionary young people in questioning both themselves and the effect of the events occurring around them. Our exploration will  be rooted in the realization that, to have maximum influence, leaders must begin with internal change. The conference will offer an inclusive space for diverse participants from around the globe to come together to share their realities and  experiences through workshops, story sharing and dialogue groups. Self-reflection sessions will help them find peace in their lives before passing it on to others.
This conference will take you on a journey which starts with recognizing and navigating your uncertainties and then moves towards helping you to sit with your troubles and seek peace and stillness amidst the chaos. The second part of the journey will focus on transformation, and finding ways to look ahead into the future with more hope and possibility.
Event details
When:  Sunday 25 July to Saturday 31 July 2021
Where: Online via zoom
Duration: Seven days with a break day on Wednesday 28 July
Timing: Sessions run from 12.00 GMT to 17.00 GMT
Language: The conference will be offered solely in English.
Registrations: Open from 1 June 2021
Sessions
The Creative Leadership conference will encourage you to grow by sharing, engaging and listening through dialogue groups, webinars, workshops and human libraries. At the heart of it all will be space for reflection, which we all need to explore our own perceptions and biases. It will also offer the opportunity for informal connections during the daily tea time space.
Dialogue Groups
An opportunity to discuss and share our thoughts on the themes. You will learn through listening others' experiences, and in turn they will have the chance to learn from you. Through these small groups, you will be able to experience the conference on a closer level.
Quiet Time
This space for reflection will provide you with the chance to listen to your own inner voice and become empowered through a clearer understanding of yourself.
Human Library
This is an opportunity to listen to people sharing their  experiences of leadership and dealing with uncertainties. Some of the human books will be alumni of the Creative Leadership – Weaving Our Narratives course. Hearing the challenges other people have had to overcome can give us a greater understanding of how to face our own obstacles and a sense of solidarity that leaves us less alone.
Webinars
Here prominent speakers will address various issues surrounding youth and leadership. After the session, there you will be able to ask the speaker questions.
Workshops
These spaces of active engagement will equip you with practical tools related to some of the themes.
Tea Time
This unguided session offers a place to let your social butterfly out. It is an opportunity to meet fellow conference attendees, and guide your own conversation. You will also get the chance to interact with the Human Library and Webinar speakers in a less formal setting.
Who is this conference for?
The conference is open to everyone and aimed at the young at heart, who yearn to create change in the world and also in themselves. All are welcome who want to explore ways to navigate uncertainties and connect with an international network of like-minded individuals responding to the call of conscience.
Participation and commitment
Most of the sessions are open: you can participate as much or as little as you want. However, there is a benefit to taking part more. Over the course of the week, increased sharing with your peers will create trust and allow you and others to take away a more rounded and impactful experience.
The choice of whether to be a part of a dialogue group depends on how much you wish to participate. The dialogue groups will delve into meaningful discussion with the same small group of participants each day. You are likely to form your deepest and most meaningful bonds with these people. To build trust, it is important that participants attend all four sessions and are ready for deeper conversations. We really encourage you to attend, but if you prefer to only have a casual involvement in the conference, the option is there.
Expected outcomes
Through listening and sharing, you will get closer to understanding your vulnerabilities and troubles.
The conference will guide you to better navigate your uncertainties, transform them into possibilities and grow in hope.
The conference will help you to explore your inner power to continue on your journey of growth, healing and resilience.
Through active engagement, you will gain tools to develop your leadership skills.
You will join a global network of like-minded leaders who dare to follow the spirit of inner growth, ultimate human potential and community building.
Peoples' thoughts on creative leadership
"Self-expression, innovation" - Tanaka

"Being creative is brave, willingness to go into things or make choice when we don't know the outcome. It is the wisdom to know how to adapt to different people, projects, and environments. 'Who we are is how we lead'". - Rachel

"Ability to think differently. How do you think creatively in a situation where there is pressure and people are dependent upon you. How do you have creative thoughts and ideas and put it into action? Discernment, what does that look like?" - Phoebe

"First identify what you want to achieve, how and for what purpose? How do I impart what I've learned at Caux to the world? How to use skills." - Redempta

"Involves visionary leadership and it gives direction and steps on how to get there. Peoples ideas matter in creative leadership and consensus are built from various voices/opinions . Creative leadership embraces listening ear to various opinions and ideas so as to make an informed and inclusive decision." - Romano

"In my opinion creative leadership is knowing what task is for who. Helping members reach their full potential in the right areas and not waste their time and effort in a place where they don't belong. Creative Leadership is also being able to solve problems in a fast and efficient way. In other words, working smarter not harder." - Sawsan
___________________________________________________________________________
Discover the Creative Leadership conference 2020
all related events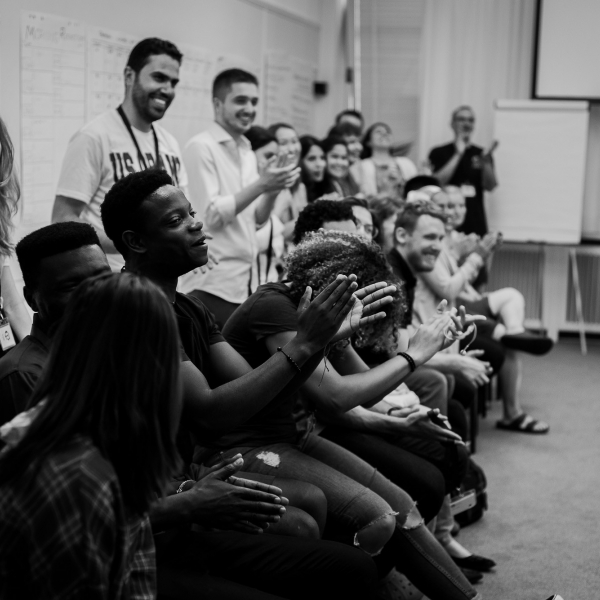 09-15 July 2020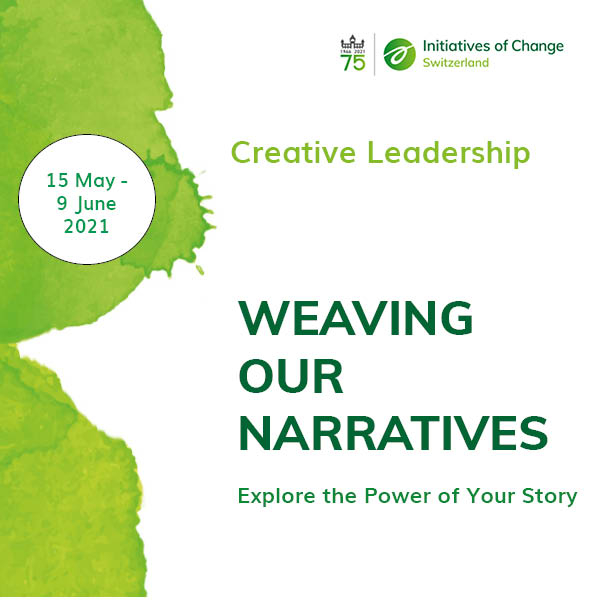 15 May - 09 June 2021