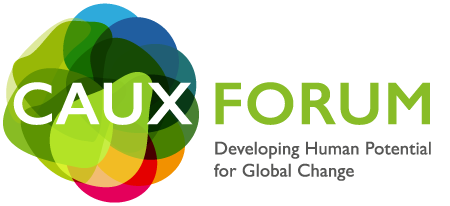 Young Ambassadors Programme (YAP)
Building the Next Generation of Trustbuilders in Europe
05-17 July 2020
Please note: Due to the risks related to the Coronavirus (COVID-19), registrations for this year's Caux Forum are currently on hold. The Caux Forum dates are therefore subject to change. Please stay tuned as more information will be made available soon.
'Everybody thinks of changing humanity, but nobody thinks of changing [them]self.' - Leo Tolstoy
Call for Application - Application deadline: 27 March 2020
The Young Ambassadors Programme (YAP), under the aegis of Tools for Changemakers, will bring together 35 young Europeans who aspire to take an active role in transforming society. A 12-day journey will take the Young Ambassadors through an intensive training programme that will inspire deeper conviction about Europe, equip them with the reflective and practical tools to build sustainable change, and connect them to a supportive network of similarly engaged young people.
The training will explore the dynamic relationship between personal change, sharing stories and exchanging experiences, taking focused action and space for reflection. The journey will continue duringt he Tools forChangemakers forum, during which the Young Ambassadors will resurface from the deep dive of the training programme and engage with forum participants of different ages and backgrounds. The forum will have a practical focus, alongside the CauxForum's particular emphasis on space for reflection, personal change, empathy and dialogue. It will equip the Young Ambassadors with the tools they need to take an active role in social transformation on a local, national or international level.