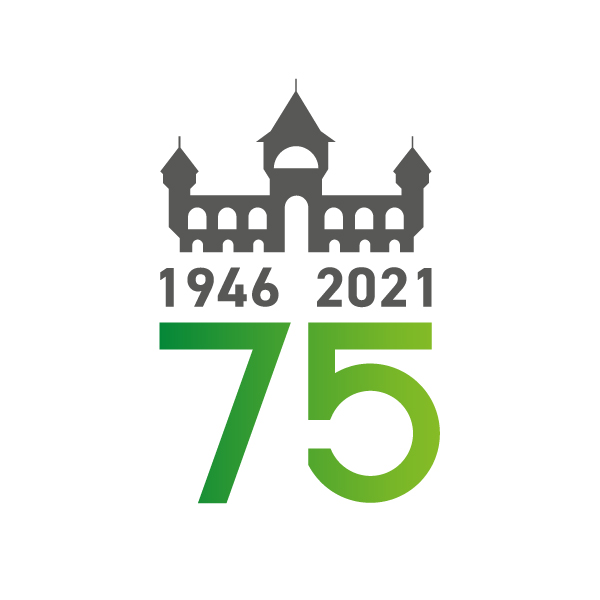 1954 - Saidie Patterson: 'Bury the hatchet or bury the dead'
By Andrew Stallybrass
29/03/2021
When Saidie Patterson, a trades union organizer from Northern Ireland, spoke at the conference centre at Caux in 1954, she was keen to point out that Moral Re-Armament (now Initiatives of Change) had not weakened her fighting spirit. 'I thought this was something that made you soft, and I kicked against it for a long, long time. But believe me, friends, I have found that it is much harder to love a person than to hate them.'
Saidie became her family's breadwinner at the age of 14, caring for her seven siblings and her invalid stepfather after her mother died in childbirth because they couldn't afford to pay the doctor. She went to work in a linen mill and, in 1940, led a strike calling for full union membership for its women employees. Two years after her speech at Caux, she became the first woman to chair the Northern Ireland Labour Party.
I have found that it is much harder to love a person than to hate them.
She told her audience at Caux that she had direct contact with some 90,000 women through the trade union and labour movement. Then she described an experience she had just had at the conference. 'A person said something to me the other day which I resented very much. You know the way the British have a habit sometimes of saying the right thing, but at the wrong moment! He was lucky he didn't get a clip on the ear!' After some time alone, she had apologised for her reaction because after she left Caux, she would be meeting people in the British cabinet. 'If I couldn't say I was sorry here, well, I couldn't go back to have the answer for those people.'
On another occasion she'd found herself sounding off during tea at the conference centre, about the behaviour of Americans in Northern Ireland during the war. 'I'm criticizing the Americans again and I discovered that the four ladies that I was having tea with were all Americans! Then they started telling me that all their grandparents had come from Ireland. So they were just exported from Ireland! I never forgot that lesson.'
Saidie had spoken recently at a Labour Party conference where she'd been shocked by the hatred expressed for Germany and the Germans. She had told about how she had been invited to go to Germany with Moral Re-Armament in 1950. 'I didn't want to go. My own home was wrecked. A nephew was killed on his 21st birthday and I had terrific resentment in my heart, but my friends said resentment's not going to build a new Germany. When I was in Germany, I met many women in positions like myself. One had been in a concentration camp for her trade union convictions and her two sons were killed by the British. I told that story at the conference and I told them, you need more than a gun in your hand. You need an idea.'
If I couldn't say I was sorry here, well, I couldn't go back to have the answer for those people.
In 1973, after retiring from union work, Saidie became the chair of Women Together, working to cure the divisions between Protestants and Catholics in her country. 'There's no such thing as "orange" or "green" tears (the colours of the two communities); we all weep together,' she said. 'We must decide which we prefer, to bury the hatchet or bury the dead.'
The year before her speech at Caux, Saidie had been decorated by Queen Elizabeth for her work. The Queen asked her how things were going for the women. Saidie replied, 'Well, ma'am, once our women were just pairs of hands. Now ma'am, they are royal souls like yourself!'
Discover the BBC News article on Saidie earning a Blue Plaque in 2018 and watch the Belfast Live video on Saidie.
__________________________________________________________________________
This story is part of our series 75 Years of Stories about individuals who found new direction and inspiration through Caux, one for each year from 1946 to 2021. If you know a story appropriate for this series, please do pass on your ideas by email to John Bond or Yara Zhgeib. If you would like to know more about the early years of Initiatives of Change and the conference centre in Caux please click here and visit the platform For A New World.