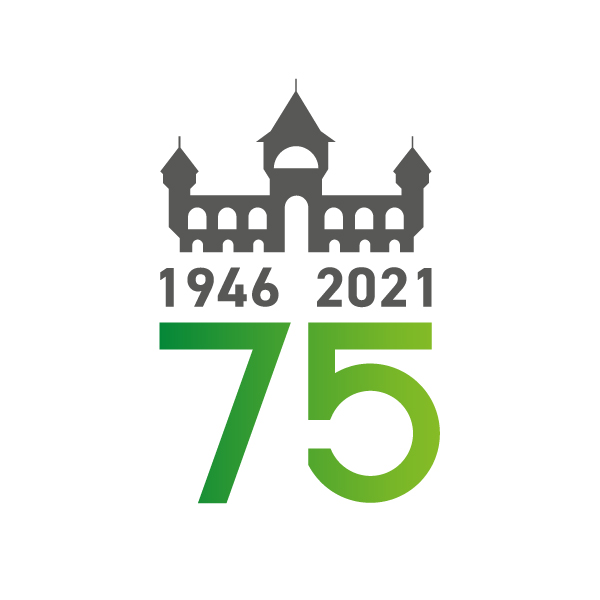 1956 – The Zellers: A family invested in Caux
By Eliane Stallybrass
13/04/2021
The 10th anniversary of the Moral Re-Armament (now Initiatives of Change) conference centre in Caux was a big moment for Eugen and Anneli Zeller. 'We had the great joy of deciding to sell our house and give the money to Caux,' Anneli told the conference on the 29 July 1956. 'The man we sold it to was so impressed that he gave 10,000 Swiss francs to Caux as well.' It was an elegant villa in the centre of Zurich. They were already living in a flat in order to let people who worked full time for Moral Re-Armament (MRA) live in their house.
We had the great joy of deciding to sell our house and give the money to Caux.
Eugen Zeller was a school teacher, with a reputation for being rather strict. In 1946, he had invited a number of his pupils to help with the preparations for the opening of Caux. At least two of them – Rita Fankhauser and Suzy de Montmollin – later decided to spend their lives working with Moral Re-Armament.
Eugen and Anneli's three children, Berti, Hildi and Robi, also worked with MRA and became familiar faces in Caux over the next six decades.
Berti Zeller spent a lot of time in Rome, introducing the ideas of Caux to Italians – working with colleagues from Britain, who, to her mystification, insisted on serving Yorkshire pudding to their guests on Sundays. She then looked after her parents for the last years of their lives.
When they died, she joined the team which bought and managed the food stocks for the Caux conferences, often catering for 800 to 1,000 people at a time. She was a gentle person, but could be quite outspoken: 'She would tell me what she thought I needed to hear,' one of her colleagues told me.
Robert Zeller, known to his friends as Robi, was a sound technician. He had his own electronics firm where he did a lot of editing and transferring tapes and songs from the Caux conferences. Earlier he helped to build the film studio at the Moral Re-Armament centre on Mackinac Island, in the United States, where a number of MRA films were produced. Back in Caux, he helped to construct and maintain the sound equipment and translation cabins, above the meeting hall.
Hildi Zeller worked with MRA in South Africa, France, America, Canada and other countries, before coming home to settle in Switzerland. She took charge of the baking kitchen in the conference centre in Caux, producing delicious cakes for tea and delighting in teaching groups of children how to make them. She was also the flower lady, arranging big bouquets in the main hall and elsewhere.
In her later years, she lived in a little flat in a chalet not far from the conference centre and invited countless people to tea, with the inevitable home-baked cookies. She put together 25 albums of photos, leaving a mine of information, which are now on their way to the archives.
When Cornelio Sommaruga became the President of the Caux foundation, he spoke of coming to Caux for a meeting of the Council, and meeting a little old lady in the train. They started to talk and she invited him to tea and told him something of the history of Caux.
It was Hildi Zeller.
___________________________________________________________________________________________
This story is part of our series 75 Years of Stories about individuals who found new direction and inspiration through Caux, one for each year from 1946 to 2021. If you know a story appropriate for this series, please do pass on your ideas by email to John Bond or Yara Zhgeib. If you would like to know more about the early years of Initiatives of Change and the conference centre in Caux please click here and visit the platform For A New World.
Photo top, Robert, group photo: Zeller family
Photo Hildi in baking kitchen: Arne Rogge
Photo Hildi with children: Initiatives of Change