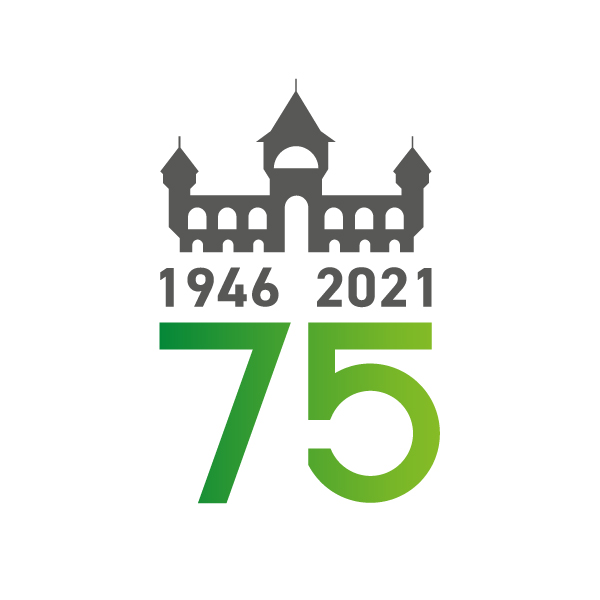 1986 - Work Week: A facelift for the Caux Palace
06/09/2021
As plans for celebrating the 40th anniversary of the Initiatives of Change conference centre in Caux got underway, Eliane Stallybrass began to dream. In 1946 the pioneers of Caux had volunteered their time and energy to prepare the derelict hotel for the first conferences. Could younger generations relive this experience through helping to put the house in shape for summer 1986?  
The two men responsible for the maintenance of the house, Werner Fankhauser and Christoph Keller, responded enthusiastically to this idea, and over Easter 63 people arrived in Caux to start work. The initiative was so successful that these Work Weeks continued for many years with participants from all over Europe.
Helene Schäfer (then Pick) remembers:
By 1986, the Caux Palace – the distinguished lady with the deep soul – was getting old. For decades she had witnessed history in the making. She provided cosy corners to reflect and self-actualize. And she offered open space for discussions and sometimes life-changing decisions. And now she needed help to restore her dignity.
I was in my final years at boarding school, with the time and energy to spend my holidays helping with this mission. I got together with five classmates and we set off. We had no experience, but plenty of enthusiasm. We climbed ladders, we drilled and painted, we scraped and scratched and screwed. And we had lots of fun.
We talked with people of different backgrounds and cultures. My parents had worked fulltime with Moral Re-Armament (MRA, now Initiatives of Change) for over 20 years, so I knew what I was up to. But my friends found themselves having real conversations in languages they hadn't thought they would ever use outside the classroom. So the spirit of Caux worked even if we weren't sitting on the terrace, sipping cups of tea.
The spirit of Caux worked even if we weren't sitting on the terrace, sipping cups of tea.
Mind you, not all of my friends took to the ideas of MRA. But being at Caux challenges you to do some soul-searching, no matter where that leads you. It´s always good to do that in beautiful surroundings where you can let your spirits soar. We need these inspiring places where you can find peace to ask the questions of life, try to find some answers and exchange openly. The older I get, the more I see that.
Ulrike Ott Chanu remembers:
I grew up in a small village in rural Germany. My parents never learned a foreign language and never really felt the need to travel, but I used to sit and spin our globe, dreaming of all the exotic places and people out there.
When I was 18, one of my closest friends at school, Helene, told me about this conference centre in the Swiss mountains where her parents used to work and where we could go for free to prepare the buildings for the summer. Abroad sounded good, free sounded great, so off we went in April 1986.  
On my first night there, I lay awake for hours. My brain was in total overload – the amazing beauty of the Caux Palace, the stunning view, so many friendly people, speaking different languages. And me right in the midst of it. It felt like a whole new world had opened up.
The work week was real work. We sanded down and painted what felt like hundreds of iron chairs and tables from the terrace. But there were also many lovely moments chatting as we swung our paint brushes.
Even though there was a lovely younger crowd and lots of fun, it was an encounter with an elderly Swiss which really shaped my vision of Caux.
From the outside he didn't have that much in common with us. He had health issues and I don't think he was even part of the 'official' work teams.
But he was always there, in the background, taking time to talk with us. We felt his deep and sincere interest in what we had to say. Looking back I realize what a precious gift he gave to a bunch of 18-year-olds. He went on writing to us for many years until he died.
That first work week in Caux was the beginning of many different chapters in my life. It definitely broadened my mind and launched amazing friendships. I went on to interpret from the translation cabins and work behind the scenes during the summer conferences and still feel very much attached to Caux. Thirty-five years on, the place still inspires me every time I drive up the mountain.
It's also the place where I met my husband! And believe it or not, the region in France where we now live is called 'Pays de Caux' (Land of Caux).
___________________________________________________________________________________________________________________________
This story is part of our series 75 Years of Stories about individuals who found new direction and inspiration through Caux, one for each year from 1946 to 2021. If you know a story appropriate for this series, please do pass on your ideas by email to John Bond or Yara Zhgeib. If you would like to know more about the early years of Initiatives of Change and the conference centre in Caux please click here and visit the platform For A New World.
Photo top, seamstresses and benches: Eliane Stallybrass
Photo portrait Helene: Helene Schäfer
All other photos: Ulrike Ott Chanu