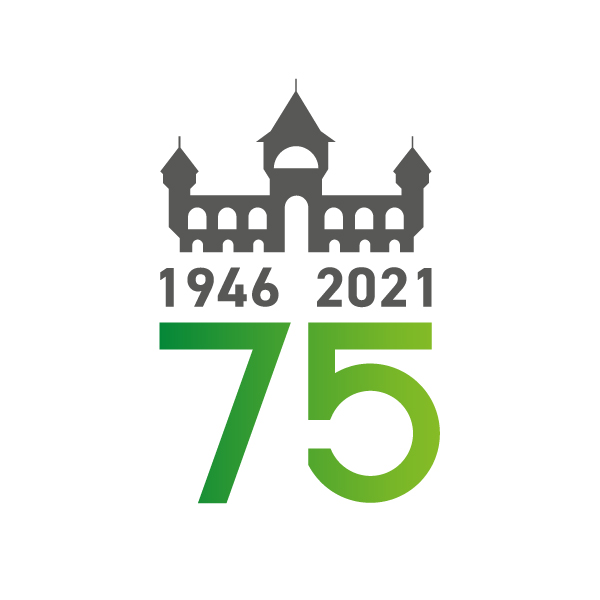 2001: Cornelio Sommaruga - 'Grüss Gott'
26/10/2021
At the turn of the century, Cornelio Sommaruga was President of the Caux Foundation and later of IofC International. Andrew Stallybrass worked alongside him in Geneva. He writes:
I first met Cornelio Sommaruga at a private dinner party. He was then head of the International Committee of the Red Cross (ICRC) and was just back from Cuba, where he'd met with Fidel Castro, in the middle of the night, just before leaving.
In 1999, after he left the Red Cross, he became President of the Caux Foundation. He played an important role in the change of Moral Re-Armament's name to Initiatives of Change (IofC) in 2001 and in the creation in 2002 of IofC International, of which he became the first President.
His commitment to IofC and the Caux conferences, especially those related to human security, led many in international circles to re-evaluate this hard-to-classify movement. Several times in Geneva, I have heard people say, 'If Cornelio's involved, I'll need to take another look!'
If Cornelio's involved, I'll need to take another look.
We worked together in the IofC Geneva office, close to the United Nations, and in sight of his old ICRC headquarters. One morning, when we exchanged the usual pleasantries, I informed him that I was a little shaken – my wife had just been diagnosed with breast cancer. The next day, she received a handwritten card from him, and he'd won my deep gratitude and affection.
Sommaruga is a tall, broad, imposing physical presence, who greets everyone with 'Grüss Gott'. He explains that the greeting, typical in Austria, Bavaria and eastern Switzerland, invokes the third presence in every encounter. 'We're not alone in this world,' he says. He has friends on every continent. He knows the world – and the world knows him!
We're not alone in this world.
Sommaruga's roots are in Tessin, the Italian-speaking canton of Switzerland. He was born in 1932, the first of six children in a Swiss diplomatic family posted to Rome. He feels that his two strongest formative influences were his parents' Christian faith, and the Scout movement. His first humanitarian commitment was volunteering to help the infirm on pilgrimages to Lourdes.
He held dual Swiss and Italian nationality until he was 20. His father sent him to a private school so that he did not have to join the fascist youth movement in Mussolini's Italy. For two years during the war, his father stayed on in Rome, while the rest of the family lived just across the Swiss border in Lugano. Both parents helped Jews to escape persecution – his father filling the children's beds in Rome with fugitives, and his mother helping refugees to settle in Switzerland. These experiences gave him a 'special attention' for the Holocaust and Jewish people.
Today, coming up to 90, he is struggling to recover from Long Covid. The walls of his room in a convalescent home carry pictures of his six children and 16 grandchildren, who gather once a year over Whitsun, filling the best part of a small hotel.
Sommaruga remains Honorary President of the IofC International Association. He speaks of 'the wonderful international network of motivated people', but sees the need for more transparency between national groups.
He introduced the theme of 'globalizing responsibility for human security' to the Caux conferences. He worries that the world gives too little attention to the root causes of violence: 'the vast economic and social disparities between and within states; the legal and illegal transfers of weapons and particularly small arms'. Civil society must try to counteract these forces, he believes. 
'It needs a multilateral, intercultural and inter-religious approach,' he stresses. But, he repeats, we are never alone. 'The power that gave us free will can inspire those of good will to work for a better future. There are more people than you think inspired by God or conscience working for true and lasting peace.' Sommaruga is convinced that each of us has 'an ethical responsibility to work for reconciliation through forgiveness and justice', starting with ourselves.
My Caux image of Sommaruga is of him serving ice cream at the desert buffet in the dining room, and laughing. It's important to serve, and be seen to serve.
The power that gave us free will can inspire those of good will to work for a better future.

 
________________________________________________________________________________________________________________________________
This story is part of our series 75 Years of Stories about individuals who found new direction and inspiration through Caux, one for each year from 1946 to 2021. If you know a story appropriate for this series, please do pass on your ideas by email to John Bond or Yara Zhgeib. If you would like to know more about the early years of Initiatives of Change and the conference centre in Caux please click here and visit the platform For A New World.
Photo Somalia: ICRC / Pierre Boussel
Photo 2006: Isabelle Mermindo
All other photos: Initiatives of Change