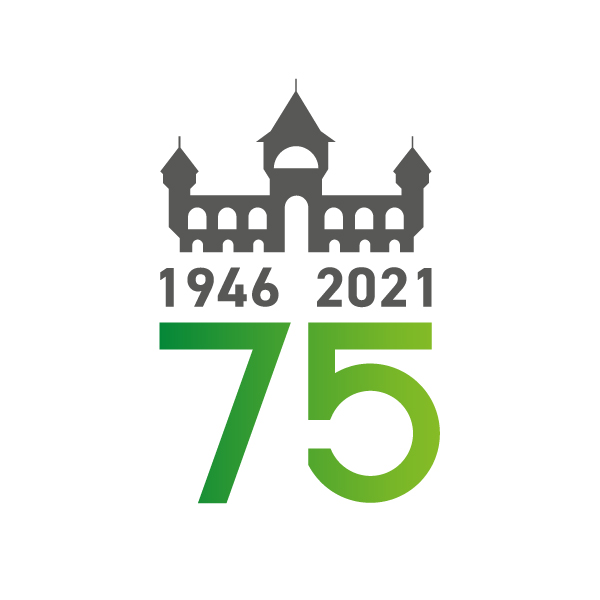 1950 - Yukika Sohma: 'Japan can become reborn'
By Mary Lean
05/02/2021
The Japanese flag was flying outside the conference centre as 64 Japanese arrived in Caux in 1950, to be welcomed by a chorus singing in Japanese. It was a moving moment as back in Japan, still under American occupation, displaying the flag was forbidden. 
The delegation included seven prefectural governors, a number of Diet members and the mayors of four cities, including Hiroshima and Nagasaki. One of the 10 women in the delegation was Yukika Sohma.
Yukika was the daughter of Yukio Ozaki, revered as the father of Japanese parliamentary democracy. He served in the Diet for 63 years, and was imprisoned during the World War II for his opposition to war. For Yukika the years leading up to World War II were 'like living in suffocation', as laws were passed to crush liberal thinking. The ideas of Initiatives of Change (formerly known as Moral Re-Armament), which she encountered at this time, were 'like a fresh breeze blowing from above when all around were tight walls'.
Yukika acted as interpreter for the delegation, as it travelled on to Italy, Germany, France, Britain and the US. Wherever they went, the Mayor of Hiroshima, Shinzo Hamai, gave dignatories a gift from his city: a small cross made out of the heart of an ancient camphor tree, planted when the city was founded in 1589. The outside of the tree had been destroyed by the atomic blast, but its core survived.
On the fifth anniversary of the dropping of the bomb on Hiroshima, the delegation was in California. They were invited to speak on CBS radio. Yukika described their encounters at the IofC conference centre in Caux as a 'conference of answers, of results that only need multiplication to build a solid cure to world problems'. In a 'family of nations where differences of race, of class and of point of view were superseded... we saw and experienced reconciliation of hearts…. We saw that with this new spirit Japan can become reborn.'
Shinzo Hamai also spoke in the broadcast, describing the 'nightmare' that had happened to his city. He quoted words that he had had heard at the conference centre in Caux, 'Peace is people becoming different' and declared, 'I for one intend to start this effort from Hiroshima. The one dream and hope left to our surviving citizens is to re-establish the city as a pattern for peace.'
We saw and experienced reconciliation of hearts…. We saw that with this new spirit Japan can become reborn.
In 1952, Hiroshima unveiled a memorial to the victims of the atom bomb, inscribed, 'Let all the souls here rest in peace, we shall not make the same mistake again.' On his return from Caux, Hamai had championed this wording against fierce opposition from those who wanted the inscription to condemn the United States.
Yukika Sohma devoted the rest of her life to encouraging Japan to rebuild its relations with its neighbours. In 1979 she called on every Japanese to give one yen to help refugees in Southeast Asia. Within three months she had raised 120 million yen. The organization she founded later became the Association for Aid and Relief, providing humanitarian relief and supporting landmine clearance. She remained its president until she died in 2008.
Also read Yukika's article 'Apology is a key to the future'
___________________________________________________________________________________________
Watch this video from our film archives on the Japanese journey for peace.
Watch journalist Chris Mayor remembering his interview with the mayors of Hiroshima and Nagasaki during their visit to Caux 1950 (credit: ABC Australia). You can also read more on Chris Mayor and his interview in 1950 by clicking here.
___________________________________________________________________________________________
This story is part of our series 75 Years of Stories about individuals who found new direction and inspiration through Caux, one for each year from 1946 to 2021. If you know a story appropriate for this series, please do pass on your ideas by email to John Bond or Yara Zhgeib. If you would like to know more about the early years of Initiatives of Change and the conference centre in Caux please click here and visit the platform For A New World.