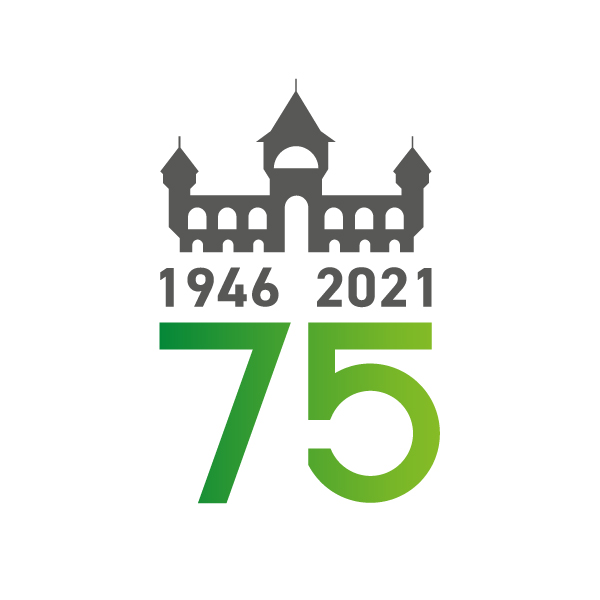 1961 - Patrick Colquhoun: 'That week changed my life'
By Michael Smith
10/05/2021
Patrick Colquhoun arrived in Caux on 7 August 1961, after finishing at Oxford. 'Papers about Moral Re-Armament (now Initiatives of Change) sent to me by a friend over the previous three years invariably ended in the bin,' he says. 'But in my final term, I realized that Moral Re-Armament's standards of honesty, purity, unselfishness and love were integral to Politics, Philosophy and Economics, which I had studied.'
His arrival was on the day Frank Buchman, the founder of Moral Re-Armament (MRA), died in Freudenstadt, Germany.
Buchman's message was simple: 'If you want to change the world start with yourself'. Patrick recalls: 'Everyone was talking about this man I didn't like, because I knew that, if his ideas were right, my way of life would need to change.'
I knew that, if his ideas were right, my way of life would need to change.
As part of his investigations before going to Caux, Patrick went to see Sir Richard Jackson, Assistant Commissioner of the Metropolitan Police and President of Interpol.
'He advised, "Stick to facts, see if they are effective and see if they live what they talk about." Hence, many people I met in Caux got the third degree from me and wondered why I was so negative. But that week changed my life. I met a British politician there who suggested I give my life to God, which I did.'
Patrick extended his stay in Caux to join a special train, which took conference participants to Buchman's funeral service in Freudenstadt.
'On that journey two memorable things happened. A young Ghanaian sitting next to me explained, regarding seeking God's direction, why being in the right place at the right time was important. I also vividly remember the smile of the young woman serving refreshments. I didn't know her, but 10 years later, Frances Cameron married me.
Although surprised at the direction my life was taking, they knew they could trust me.
'On my return home, I apologized to a brother who I had always treated badly. I was honest with my parents about aspects of my life hitherto kept from them. It confirmed some of their fears and relieved others. So, although surprised at the direction my life was taking, they knew they could trust me.'
Since then Patrick has devoted his life to full-time charitable work. In 1980 with some MRA colleagues he founded the Anglo-Nordic Productions Trust, to make One Word of Truth, a film based on the undelivered 1970 Nobel Prize for Literature Lecture of the Russian dissident, Alexander Solzhenitsyn. The film highlights the moral and spiritual values essential to freedom. Available in 17 languages, it is used especially in education.
In 1990, after the fall of the Iron Curtain, Patrick founded Medical Support in Romania to work with Romanians to reform their country's healthcare, by piloting changes at the large Salaj County Hospital in Zalau. The charity has arranged for 268 British medics to visit the  hospital, at their own expense, delivering medical equipment and training staff: a total of 514 trips in all. Staff from Zalau have made 106 visits to the UK for training.
Patrick's team have made a strong stand against corruption in healthcare, common in all former communist countries at the time.
In 1998 he was made an honorary citizen of Zalau and in 2010 was decorated by Prince Charles. He made his 80th visit to Romania in 2019, his own 80th year.
Watch the film One Word of Truth on Alexander Solzhenitsyn's undelivered 1970 Nobel Prize for Literature Lecture.
______________________________________________________________________________________
This story is part of our series 75 Years of Stories about individuals who found new direction and inspiration through Caux, one for each year from 1946 to 2021. If you know a story appropriate for this series, please do pass on your ideas by email to John Bond or Yara Zhgeib. If you would like to know more about the early years of Initiatives of Change and the conference centre in Caux please click here and visit the platform For A New World.
Photos Solzhenitsyn, Romania, top: Patrick Colquhoun
Photo F. Buchman: Initiatives of Change
Photo funeral service: Arthur Strong
Video One Word of Truth: Solzhenitsyn Centre (on Youtube)