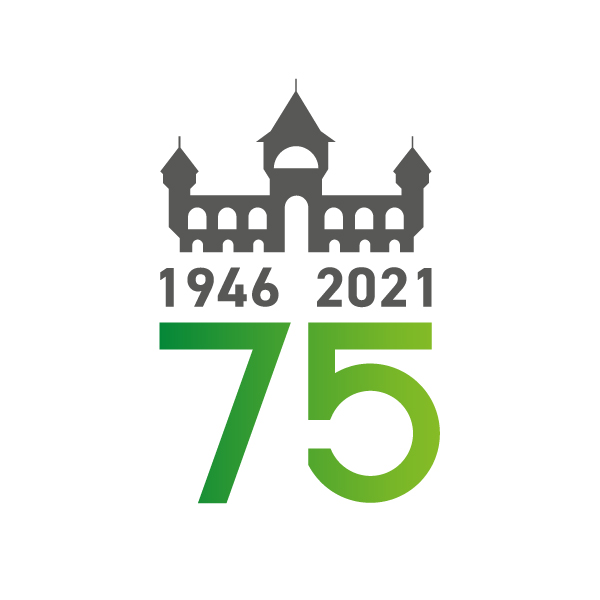 1962: Chief Walking Buffalo – Respect and protect Mother Earth
By Andrew Stallybrass
14/05/2021
In 1962, a documentary about a remarkable 62,000-mile journey was premiered in Caux. Two years before, Chief Walking Buffalo of the Nakoda (Stoney) Nation and Chief David Crowchild of the Tsuut'ina (Sarcee) had led a First Nations delegation of eight from Canada on a tour that took them to Europe, Asia, Africa and the Pacific, including Caux. It is estimated that 100 million people saw and heard them through press, radio and television.
Walking Buffalo's association with Moral Re-Armament (later Initiatives of Change) went back nearly 30 years. In June 1934, in a ceremony in Banff, Canada, he and other leaders of the Nakoda Nation had made Frank Buchman, the founder of MRA, a blood brother, naming him A-Wo-Zan-Zan-Tonga (Great Light out of Darkness). It was the beginning of a lasting friendship which led to the involvement of indigenous people from across the world in Buchman's work and Caux conferences.
Over the years the blood brothers kept in touch and met again in 1958 at an MRA world conference. There Walking Buffalo met people from across the world who had found new purpose in their lives. After three weeks, he decided to renounce bitterness, pride and fear in order to support Buchman in his work. 'I have had good reasons for hatred but now I know that I can even forgive those who have done me wrong,' he said. 'I feel like a new man.'
Now I know that I can even forgive those who have done me wrong. I feel like a new man.
Walking Buffalo saw his role as helping the people and leaders, indigenous and non-indigenous, to respect and protect Mother Earth for the benefit of future generations. With passion, humour, and stories he shared his knowledge and understanding of the traditional values of his people.
The journey, in 1959-60, took the delegation to 18 countries. In Europe Chief Walking Buffalo visited 13 countries in 11 weeks, meeting Chancellor Adenauer in Germany and leaders of the Greek and Turkish communities in Cyprus. In Scandinavia he was welcomed by the Sami people 100 miles north of the Arctic Circle.
In New Zealand, the Canadian party were honoured guests of the Confederacy of Maori Chiefs. In Australia they were welcomed by the Acting Prime Minister and the Governor of West Australia. Their talks and celebrations with the Aboriginal community lasted three days. 'They showed us the futility of bitterness and hate, and how to work with white people for a God-led country,' said one Aboriginal participant. They also visited South Africa, Zimbabwe then known as Southern Rhodesia, the Central African Federation, Uganda, and Kenya.
They showed us the futility of bitterness and hate.
During 1961 – his 90th year – Walking Buffalo also took part in campaigns in Brazil, Japan and the US. Back home in Canada, he shared his thoughts with his grandchildren. 'Lots of people hardly even feel real soil under their feet, see plants grow except in flower pots, or get far enough beyond the street lights to catch the enchantment of a night sky studded with stars,' he told them. 'When people live far from scenes of the Great Spirit's making, it's easy for them to forget his laws.'
Walking Buffalo died in 1967. In 1976, his son, Bill McLean, accompanied the cast of the MRA review Song of Asia to several regions of Quebec. He came to Caux in 2001, with three Nakoda chiefs. Walking Buffalo's great grand-daughter, Alana, was a Caux Intern in 2004 and has since done trustbuilding workshops on the reserve – so the story goes on.
_____________________________________________________________________________________
Watch the colour film, made in 1962, of Chief Walking Buffalo's journey around the world (photographer: Robert Fleming, narrator: Edward Devlin)
_____________________________________________________________________________________
This story is part of our series 75 Years of Stories about individuals who found new direction and inspiration through Caux, one for each year from 1946 to 2021. If you know a story appropriate for this series, please do pass on your ideas by email to John Bond or Yara Zhgeib. If you would like to know more about the early years of Initiatives of Change and the conference centre in Caux please click here and visit the platform For A New World.