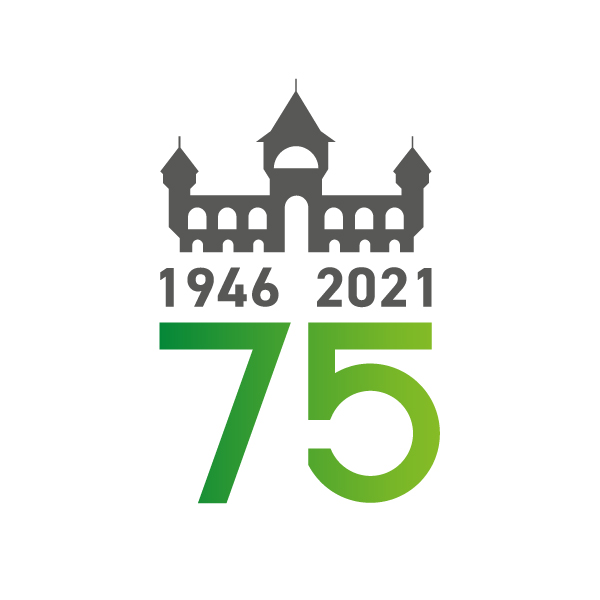 1982: Paul Tournier – Medicine of the person
By Andrew Stallybrass
13/08/2021
One of my most powerful memories of well over 50 years of Caux conferences comes from 1982: sitting in a translation cabin, looking down on the Great Hall, and interpreting from French into English for an evening with the Swiss doctor, Paul Tournier.
Tournier has been called the 20th century's most famous Christian physician – and he was one of the best-selling, and most translated, Swiss writers of his time. His books have sold between three and four million copies in some 30 languages. He was particularly well-known in Japan and Korea, perhaps less so in his own country.
As a general practitioner before the second world war, he'd felt that many of his patients' problems were not purely medical. They needed someone to talk to. As the Tournier Association states, he began to devote more time to listening and talking to his patients, 'not only considering the physical dimension of their being but also the psychological and spiritual dimensions'.
In 1940 he published his first book, Médecine de la personne  (translated into English as The Healing of Persons) and dedicated it to Frank Buchman, the founder of Initiatives of Change. He told his audience in Caux, 'God inspired this man, and it is largely through him, his friends and fellow-workers and now all of you that my life has been made fruitful and that I have been able to bring this new perspective to the medical profession.'
By 1982, Tournier was 84 years old, and a comfortable armchair had been moved onto the platform for him. But he preferred to stand to speak. The hall echoed to his distinctive laugh. He talked about his first encounter with the Oxford Group (later Moral Re-Armament and now Initiatives of Change), through the change of an impossible patient, whose daughter he saw sitting in the first row, 'Ha-ha!'
For the last 50 years, I have been faithful to this notebook in which I write down the thoughts that come to me. This is the basis of my life.
At the start of his talk, Tournier brandished a little notebook and spoke of his regular practice of listening prayer. 'For the last 50 years, I have been faithful to this notebook in which I write down the thoughts that come to me,' he said. 'This is the basis of my life. All who have thanked me for my books are aware of this. They sense how much I owe to this life of silence and service in which I meet people and they open their hearts to me.
'In the time of silence, in listening to God, you discover bit by bit, in spite of the difficulties, the problems in you which prevent that vital contact. When we speak of the "medicine of the person", we think of the doctor's personal involvement, not just the patient's.'
Doctors make a medical diagnosis, Tournier explained, but that is not enough. 'There is a link between health and all these problems of living which people carry within themselves, looking for help, for an answer, but not knowing to whom to turn.'
He went on, 'Our task, then, is to help doctors escape from their scientific prison.' This didn't mean abandoning science, but understanding that medicine is more than science. 'There is no symmetry when the doctor knows and gives orders and the patient only has to obey. We doctors know more about pathology, but the patient knows more about his illness than we do.
There is no symmetry when the doctor knows and gives orders and the patient only has to obey.
'The doctor must carry out his duty as a man of science who knows what the patient does not know; but on one condition: he must accept that there is something which the patient knows and he does not – that the patient's pain is made twice as severe by the problems he turns over in his heart through sleepless nights.'
That evening gave birth to another book, A Listening Ear, which includes an edited version of his speech that evening. 
Around 1946 he had distanced himself from Moral Re-Armament, and this evening in Caux in 1982 represented something of a reconciliation.
Tournier's person-centred approach to medicine is perhaps even more needed today: in spite of all the medical and technical progress, the human factor remains key.
____________________________________________________________________________________
This story is part of our series 75 Years of Stories about individuals who found new direction and inspiration through Caux, one for each year from 1946 to 2021. If you know a story appropriate for this series, please do pass on your ideas by email to John Bond or Yara Zhgeib. If you would like to know more about the early years of Initiatives of Change and the conference centre in Caux please click here and visit the platform For A New World.