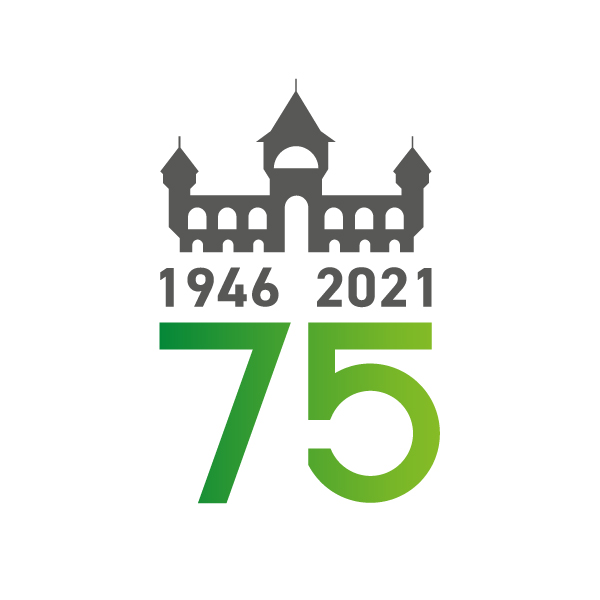 1987: Mother Park Chung Soo – 'A new door began to open'
By Mary Lean
09/09/2021
Mother Park Chung Soo, a Won Buddhist nun, has been called the 'Mother Teresa of South Korea'. She was already involved in humanitarian work in Korea when she came to the Initiatives of Change conference centre Caux in 1987, but an encounter there added a new dimension to her vocation.
For 35 years, from 1910 to 1945, Japan occupied Korea. Mother Park was born in 1937 and had painful memories of Japan's attempts to erase Korean culture. 'We were not allowed to use our own language,' she said. 'We had to change our family name. We worked hard in the fields but we were not allowed to eat what we produced. Instead we had to eat pine tree cones and the husks of the beans.'
When she arrived in Caux, Mother Park was touched by the care her Swiss hostess, Sylvia Zuber, had put into making her room welcoming, with flowers, chocolate and cards. 'I could feel with my whole body that this had all been prepared by Sylvia with her love for us,' she wrote later.
Sylvia persuaded Mother Park to have lunch with two young Japanese, Kiyoshi Nagano and Yuki Miura. 'Kiyoshi Nagano tried to speak in Korean,' she recalled. 'His attitude removed the feelings of hatred in my heart.' 
'With tears she told us of all the suffering she had gone through in the Japanese colonization of Korea,' remembers Kiyoshi. 'I was translating for my Japanese friend. We all began to weep. "These tears have washed away my bitterness," she said to us.'
His attitude removed the feelings of hatred in my heart.
'The two young Japanese asked forgiveness for the mistakes of their ancestors as if they had committed them themselves,' Mother Park wrote later. She realized that she was feeling pain at hurting them. 'A new door began to open to accept them like a close brother and sister.' 
Mother Park had entered the Won Buddhist order at the age of 19. 'When I was nine, my mother used to tell me that I have to help people throughout my life,' she said. 'That was my calling. The journey has been beautiful, if not easy.'
In 2010, she was nominated for the Nobel Peace Prize, and reached the top ten in a field of 237. Her humanitarian work, through the Relief Foundation which carries her name, spans 55 countries.
When I was nine, my mother used to tell me that I have to help people throughout my life. That was my calling. The journey has been beautiful, if not easy.
In Korea, her work has focused on training blind people in life skills for independent living, supporting leprosy sufferers in St Lazarus Catholic village, and setting up two boarding schools – one for teenagers excluded from mainstream schools and the other for teenagers who have escaped from North Korea.
She visited North Korea three times, to see the living conditions there first hand, and sent relief to flood victims and refugees there.
As Cambodia emerged from decades of war, she raised US$100,000 towards removing landmines, sent many container loads of clothing and medicines, and funded water pumps and wells. She worked with the Red Cross to provide artificial limbs for the victims of landmines in Afghanistan, and sent medical supplies to 15 African countries.
In 1992, she established a boarding school in Ladakh in northern India, for students who previously had to travel hundreds of miles to the south for education and were therefore forced to be away from their parents for long periods. By 2017, it had 835 students.
Despite being one of India's largest districts, Ladakh only had one public hospital, in its capital city, Leh. Patients were often referred to Delhi or Chandigarh – a long expensive journey which few could afford. In 1996, Mother Park provided the initial funding for a charitable hospital, which serves patients in Leh and provides medical care to remote villages.
Her experience in Caux gave Mother Park a vision for what Japan and Korea could together give to the world, which she expressed at an Initiatives of Change conference in Japan in 2002: 'If both Korean and Japanese people could open their hearts, we could become good friends. It would be wonderful if our two countries could cooperate more closely in peacebuilding for the developing countries.' Her speech inspired young Japanese and Koreans to start a project to promote dialogue between their contemporaries.
Watch an interview and video extracts with Mother Park (by Arirang on YouTube)
With input from Yeonyuk Jeong and Kiyoshi Nagano
___________________________________________________________________________________________________________________________
This story is part of our series 75 Years of Stories about individuals who found new direction and inspiration through Caux, one for each year from 1946 to 2021. If you know a story appropriate for this series, please do pass on your ideas by email to John Bond or Yara Zhgeib. If you would like to know more about the early years of Initiatives of Change and the conference centre in Caux please click here and visit the platform For A New World.
Photos courtesy of Yeonyuk Jeong, Kiyoshi Nagano and the Ven. Mother Park Chung-Soo Won Buddhist Relief Foundation