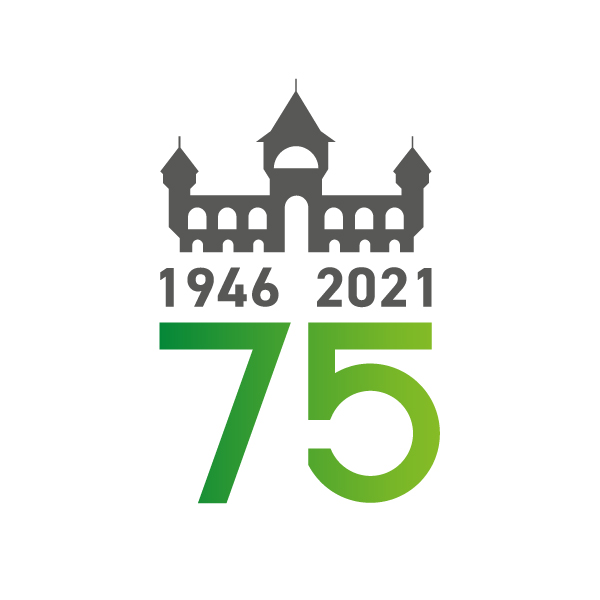 1996: Cardinal Franz König - 'On each visit I learn something new'
By Georg Hartl
07/10/2021
One of the enduring images of the 50th anniversary of the Initiatives of Change conference centre in 1996 is that of the Dalai Lama greeting the 90-year-old Cardinal Franz König.
Cardinal Franz König, Archbishop of Vienna between 1956 and 1985, had been an enthusiastic participant in Caux conferences since the early 1970s. 'On each of my visits to Caux I learn something new, thanks to the great openness of mind of each person I meet,' he told a conference in 1979. 'Even as a bishop, I too need change, a "review of life". The living example of those I see here inspires me.'
Even as a bishop, I too need change.
At the time, König was head of the Catholic church's efforts to build bridges with the communist countries of Eastern Europe, holding the title of Secretary for Non-Believers. This, he quipped on one occasion, was not the reason he came to Caux.
I am convinced that the spirit of God is at work here.
'Since the end of the second world war, Caux has been a place where people of different races, political opinions and classes have come together, often from seats of conflict that were threatening the peace of the world,' he said in 1987. 'Again and again a breakthrough has happened. I am convinced that the spirit of God is at work here.'
As Archbishop of Vienna, he was known for his efforts to restore relations between Austria's Social Democrats and the Catholic Church, which had been ruptured during the Nazi times. He and Bruno Kreisky, Federal Chancellor from 1970 to 1983, maintained a dialogue of utmost respect, despite serious differences over some issues.
He was also active in the global ecumenical movement after the Second Vatican Council, and in particular built bridges with the Eastern Orthodox churches. His commitment to building relationships with other religions was recognized by Muslim theologians when he was invited to lecture at Al-Azhar University in Cairo, a centre of Islamic scholarship.
In the 1960s and 1970s some leaders of the Catholic Church regarded Moral Re-Armament (now Initiatives of Change) with a certain skepticism, but König accepted invitations to Caux with interest. He clearly felt at home there, serving coffee to startled breakfasters and engaging deeply with those he met. His pastoral calling shone through all his encounters.
Much depends on changing our heart and thinking.
During one conference, he had breakfast with a group of young people. One came from an extremely difficult family background, had had a troubled youth and had found a new beginning in her life. König was deeply impressed by her story. After breakfast, to the surprise of his hosts, he asked if he could take the roses from the table. He handed them to this young woman, with his best wishes for her future.
In the 1980s, the Cardinal called on Caux to bring people together to address the environmental challenges facing the world. This led to a series of dialogues at Caux on the preservation of creation, attended by scientists and theologians as well voices from politics, industry and environmental journalism.
'God has put the desire to create into his creature,' König told the opening session of the dialogue in 1989. 'Could it be a key for the future to awaken in each individual the desire to become creative in the preservation of Creation?'
He returned to the theme of the environment in his speech for Caux's 50th anniversary. 'There is a serious danger that progress in technology and communications will destroy mankind and his world. So much depends on changing our heart and thinking.'
'In the last resort,' he said at Caux in 1993, 'we always come back to human beings and their spiritual search. We don't just have a dark side – we also have a bright side. We can aim for good as well as for evil.'
____________________________________________________________________________________________
Andrew Stallybrass remembers:
One evening, I walked down to supper in the Caux dining room with a Irish Protestant friend. He'd just been meeting with a group of British and was sad, angry, bitter even, that they'd talked about their national problems without once mentioning Ireland – at a time when the Troubles were in full swing.
I'd been elsewhere, and I had a supper planned, but wondered if I should cancel to try to repair an angry and bruised heart. My Irish friend went off and sat down alone at a small table against the wall.
I was aware that Cardinal König, just arrived from Vienna, was standing near me, and I could see a table of important people waiting for him in the bay window. Just before they saw him, he made a beeline for my Irish friend.
The two of them had supper together and the group waiting for him rightly felt that they couldn't interrupt! The next day, the Irish friend told me that the evening had been a miracle of healing for him.
____________________________________________________________________________________________
This story is part of our series 75 Years of Stories about individuals who found new direction and inspiration through Caux, one for each year from 1946 to 2021. If you know a story appropriate for this series, please do pass on your ideas by email to John Bond or Yara Zhgeib. If you would like to know more about the early years of Initiatives of Change and the conference centre in Caux please click here and visit the platform For A New World.
Photo with Dalai Lama in 1986: Greg Williams
Photos with Father Bots etc + Philippe Mottu: Danielle Maillefer
All other photos: Initiatives of Change
Photo top with Karl Mitterdörfer in Caux, 1979