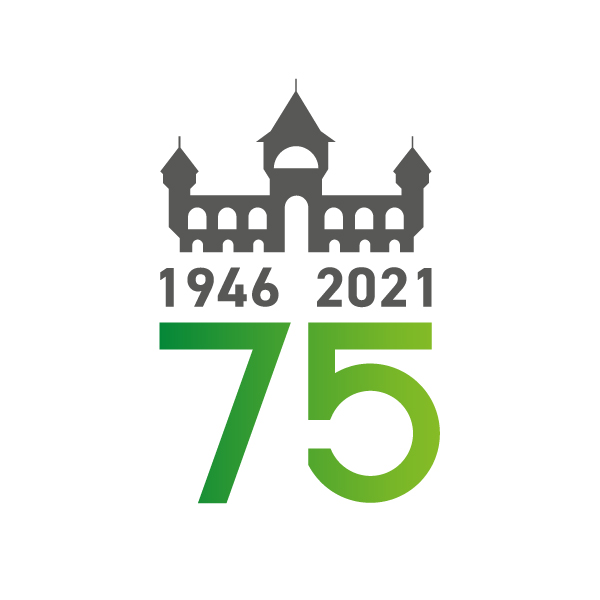 1967: Teame Mebrahtu – 'It's immaterial where I live'
By Stan Hazell
08/06/2021
Teame Mebrahtu came to Caux in 1967, five years after his homeland of Eritrea was annexed by Ethiopia. The liberation struggle – which was to continue for three decades – was gaining momentum. Resentment against government policies had led to a student strike, which closed all secondary schools.    
As a lecturer at the Asmara Teacher Training Institute, Teame Mebrathu had met members of an international group of Moral Re-Armament (MRA, now Initiatives of Change), who were touring the country with the film Freedom. He recognized the values portrayed in the film as part of his own spiritual upbringing as a Coptic Christian. But the concept of change at a global level was new to him.
His time at Caux was a revelation. He was struck by the mix of countries, cultures and religions represented and by the experiences people shared. He began to see that, if he was to help Eritrea, he needed to lose his bitterness against the Ethiopians and against the Americans based there, who had treated him badly. He decided that, as a teacher, he had a responsibility to bring about change but had first to change himself. It was a liberating experience.
His time at Caux was a revelation. He was struck by the mix of countries, cultures and religions represented and by the experiences people shared.
Back in Eritrea, which was still in the grip of the student strike, Teame began to work with the MRA team. He decided he had a duty to negate the mentality of thinking 'I can't do much about the problems', and that change does not come from silence.
He was a speaker at a mass rally which persuaded the striking students to go back to their studies – an act which is likely to have prevented bloody clashes with the Ethiopian Army. Later some of the students told him that they had been swayed by his comparison of them to an aircraft which had run out of fuel and was trying to land on a runway planted with nails.
Teame went on to become director of the Asmara Teacher Training Institute and then Assistant Professor of Education at the University of Asmara. After the murderous Mengistu regime seized power in 1974, his life was threatened and he sought asylum in Britain.
As a refugee, Teame declined welfare support and borrowed from relatives to support himself and his family. 'I felt it was important to be a contributing citizen just as I would be in the society I came from.' As a first step, he went to 100 schools in the south-west of England to teach the children about Africa and promote international understanding.  
You can't solve problems through the barrel of a gun.
He went on to a distinguished career at the Bristol Graduate School of Education, teaching and mentoring students from all over the world, many of whom became leading educators in their own countries. He was and is still passionate about using education as a tool to bring change in a divided world: 'You can't solve problems through the barrel of a gun.'
One of his proudest achievements was a major conference in Bristol on multicultural education, which focused on improving  schooling opportunities for ethnic minorities and making all children aware of a world outside their borders.
He also continued to work to improve education in Eritrea. Between 1986 and 1988, while the fighting still continued, he travelled to the liberated zone of Eritrea to conduct workshops for students and teachers, gathered under trees as Ethiopian MIG jets flew overhead. After independence in 1991, he set up a partnership between the University of Bristol and Eritrea, training educators and education officers.
Now aged over 80, he holds to his conviction that everyone has a personal responsibility to shine a light, however small, on the injustices of an imperfect world. Small chinks of light can become beacons of hope. 'It's immaterial where I live,' he says, 'it's immaterial who I am: what is important is the part I play.'
________________________________________________________________________________
Watch Teame Mebrahtu speak at a conference held at the Westminster Theater, London, 1977, in the film Choice for an Impatient World from our archives (16'01" - 16'28")
_____________________________________________________________________________________
This story is part of our series 75 Years of Stories about individuals who found new direction and inspiration through Caux, one for each year from 1946 to 2021. If you know a story appropriate for this series, please do pass on your ideas by email to John Bond or Yara Zhgeib. If you would like to know more about the early years of Initiatives of Change and the conference centre in Caux please click here and visit the platform For A New World.