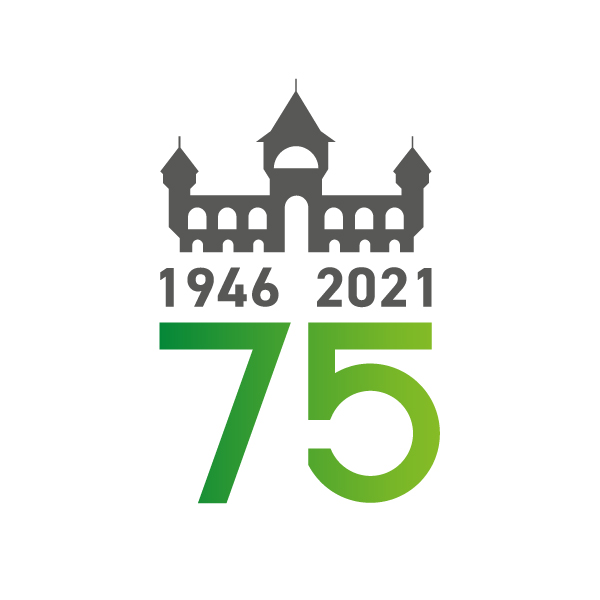 1997: The Māori Queen – 'Our people are moving forward'
By Campbell Leggat
12/10/2021
Since the 1930s, one theme running through the work of Initiatives of Change has been supporting indigenous peoples in their search for justice and recognition.
Among the 450 people who gathered in Caux in 1997 for a conference on 'Healing the Past and Forging the Future' were the Māori Queen, Dame Te Atairangikaahu, and the wife of New Zealand's prime minister, Joan Bolger, leading a delegation of Māori and Pakeha (non-Māori). They spoke of New Zealand's progress towards restoring for the wrongs done to Māori people since colonization.
The founding document of New Zealand is the Treaty of Waitangi, signed in 1840 between Queen Victoria and the Māori people. It was meant to lay a basis for government by consent rather than by conquest, and to protect Māori from unscrupulous land buyers.
However within a few years settlers had exploited the situation, and when Māori eventually united in protest, their action was seen as rebellion and brutally crushed by the British army. Millions of acres were confiscated.
The loss of land greatly weakened Māori self-identity and subsequent policies aimed at assimilation further destroyed Māori culture. Although a renaissance had begun to take place, the issue of land was still a major grievance. The Waitangi Tribunal, set up in 1975, began to address this issue, but progress was slow and something new was needed.
The incoming New Zealand government of 1990, led by Jim Bolger, announced its intention to attempt to settle all Māori claims before the tribunal by the year 2000. Although they did not achieve this aim, huge progress was made.
A landmark was the settlement in 1994 with the Waikato Tainui tribal confederation, compensating them for vast tracts of land confiscated in the 1860s. Queen Elizabeth gave royal assent in person, on a visit to Wellington in 1995, when she apologized for the original breach of the Treaty of Waitangi.
We must put the sadness of the past behind us.
'Some restitution has been made and our people are moving forward again,' Dame Te Atairangikaahu told the Caux conference. 'We must put the sadness of the past behind us and must move into development mode from grievance mode so that we no longer pass the grievance on to another generation.' The progress brought new faith and hope 'for the unity in peace of Māori, Pakeha and all people of our beloved country, Aotearoa'.
We must move into development mode from grievance mode.
Joan Bolger said that the signing of the settlement with the Tainui had been 'one of the most unforgettable days of my life'. She spoke of the great courage of the people of Tainui in making the agreement, not just for the present but for coming generations. 'Today we pray to God for the grace to continue the settlement process so that succeeding generations can live in dignity and harmony.'
In 1999, the government minister who had been in charge of these negotiations, Douglas Graham, also came to Caux. 'It's an honourable thing to say what we did to you is wrong and we unreservedly apologize,' he said. 'Governments are not good at admitting where they have been wrong.'
Dame Te Atairangikaahu's relationship with Initiatives of Change (IofC) went back to her teens, when in 1956 her father, King Koroki, welcomed Frank Buchman, the initiator of Initiatives of Change, onto his marae. Māori representatives took part in many international IofC campaigns in the following decades.
When the Māori Queen and Joan Bolger met for the first time in the Prime Minister's residence in 1991, a senior Māori elder and advisor to the Queen expressed gratitude for the role Initiatives of Change had played in enabling Māori values and culture to become more widely known and appreciated around the world.
It's an honourable thing to say what we did to you is wrong and we unreservedly apologize.
________________________________________________________________________________
Discover the story of another Māori who visited Caux: 1971: Canan Wi Te Tau Huata - 'It felt as if a ton had fallen from my back'
Read more about Initiatives of Change and its work in New Zealand in Mick Lennon's book The Whole Round Earth to Span
________________________________________________________________________________
This story is part of our series 75 Years of Stories about individuals who found new direction and inspiration through Caux, one for each year from 1946 to 2021. If you know a story appropriate for this series, please do pass on your ideas by email to John Bond or Yara Zhgeib. If you would like to know more about the early years of Initiatives of Change and the conference centre in Caux please click here and visit the platform For A New World.
Photos (except top banner and photo with Princess Helen): Initiatives of Change
Photo top: Rob Lancaster (Whatumoana Paki, the Maori Queen, Prof Timoti Karetu, Joan Bolger, Rosa Birch)
Photo with Princess Helen: from Mick Lennon, The Whole Round Earth to Span, distributed by Grosvenor Books, 1999 (p.65)