Initiatives for Land, Lives, Peace at UN Climate Summit in Katowice
ILLP december 2018
19/02/2019
'We are not doing enough to prevent irreversible and catastrophic climate disruption …this is the challenge on which our generation's leaders will be judged'. With these words, UN Secretary General Antonio Guterres opened the UN Climate Summit in Katowice, Poland in December 2018. Attending the summit as observers and technical experts was the Initiatives for Land, Lives, Peace (ILLP) delegation, Irina Fedorenko, Patrick Worms, Rishabh Khanna and Alan Channer.
The winter air of Katowice has the faintly sweet odour of damp smog. 80% of private homes in the European Union that use coal for heating are Polish. There was consternation that a global climate summit could be hosted by a nation whose energy policies ignore global warming. Nevertheless, the welcome given by the Polish government to the 30,000 conference delegates was unequivocal and the event very well organised.
'Think of that evening back in 2015 [in Paris],' said the President of the Summit, Polish Secretary of StateMichal Kurtyka. 'We agreed in Paris we will do it, but we did not agree on how to do it. Katowice is about agreeing a set of guidelines to unlock global, just and transparent action. The spirit of Paris is here. Let us live up to it.'
Tensions erupted at the Summit when the United States, Russia, Saudia Arabia and Kuwait said they would only 'take note', rather than 'welcome', the recommendations of the Intergovernmental Panel on Climate Change, a report drawing on the conclusions of 6000 scientific studies.
UN Secretary General Antonio Guterres intervened again, urging everyone that "To waste this opportunity would compromise our last best chance to stop runaway climate change. It would not only be immoral, it would be suicidal." Europe and scores of developing countries responded positively, pledging to toughen their existing commitments to reduce greenhouse gas emissions in an effort to prevent average global temperatures from rising a further 1.5C.
It became very clear that effective dialogue and relationship-building is needed at all levels. The trust gap between Global North and Global South remains wide. More positively, countries that may not be talking to each other about some things, such as India and Pakistan, are talking to each other about climate.
The ILLP team presented on the theme of 'Trust – the essential ingredient for bountiful landscapes and climate resilience' to a full house at the pavilion of the African Development Bank.
In her introduction, Louise Brown from Namibia, Coordinator of the Africa Climate Change Fund, spoke of her personal experience at the Caux Dialogue on Land and Security and the mixture of participants – scientists, policy makers, farmers, grassroots activists, faith leaders, economists, peacebuilders – whom she had encountered there, and which made it 'unique'.
We spoke of community-based approaches in Africa to manage trees in forests and agricultural landscapes so that they can absorb huge amounts of carbon dioxide from the atmosphere; the role of new technologies, like drones planting mangroves in Myanmar, and the role of new financial mechanisms to achieve the necessary investment in land restoration.
There was a flurry of questions, including one, from a Mexican, on how you build trust between outsiders and indigenous peoples. We emphasised the importance of the outsider 'embodying trust' in his/her relations with indigenous communities.
Louise Brown concluded the 'inspiring' event with warm thanks to the ILLP team and the Caux Dialogues on Land and Security (CDLS).
Later, Carl Pendragon, Executive Director of Skymining, and a participant at last year's CDLS, spoke at an event hosted by the Global Environment Facility, in which ILLP was also a contributor. 'Climate change is not the problem,' he said. 'It is the symptom of a deeper problem – a spiritual crisis.' Pendragon went on to explain that solutions must be found not only in the realms of technical innovation, but crucially also in human attitudes and behaviour.
Irina Fedorenko, Managing Director of the Caux Dialogue on Land, also shared her impressions:
COP24 in Poland was different to the ambitious COPs of Paris, Marrakesh and Bonn. The mood swung from blind optimism to despair. You may have read in the news about countries disagreeing over whether they "welcome" or "acknowledge" the report about the possible scenarios of 1.5-3 degrees of global warming. This has sparked anger from countless civil society organisations, young people and activists. And so it should. We now know, that we are on course for 1°C warming, as evidenced by increased floods, cyclones, snow storms and forest fires. The science is clear, and yet, much to our frustration, whilst the politicians fight about which word is best, the world suffers the consequences of catastrophic extreme weather events.
(…)
From our point of view, as conveners of the Caux Dialogue on Land and Security, the single common denominator of reaching climate goals and implementing bold solutions is trust. Trust between people leads to better governance, land management and ultimately the success of the intervention. Trust allows pastoralists to agree on a rotation for grazing that is sustainable, for communities to preserve their forests, for farmers to incorporate agroforestry practices and for governments to implement multi-stakeholder international projects, such as the Great Green Wall.
ILLP is the organizer of the Caux Dialogue on Land and Security, along with Initiatives of Change Switzerland, The UN Convention to Combat Desertification (UNCCD) and the International Union for Conservation of Nature (IUCN).
The Caux Dialogue on Land and Security 2019 will take place on 27-30 June 2019.  
related events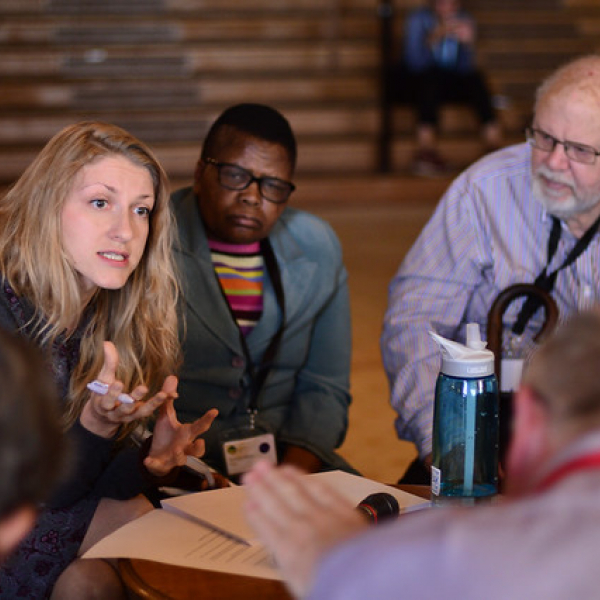 27-30 June 2019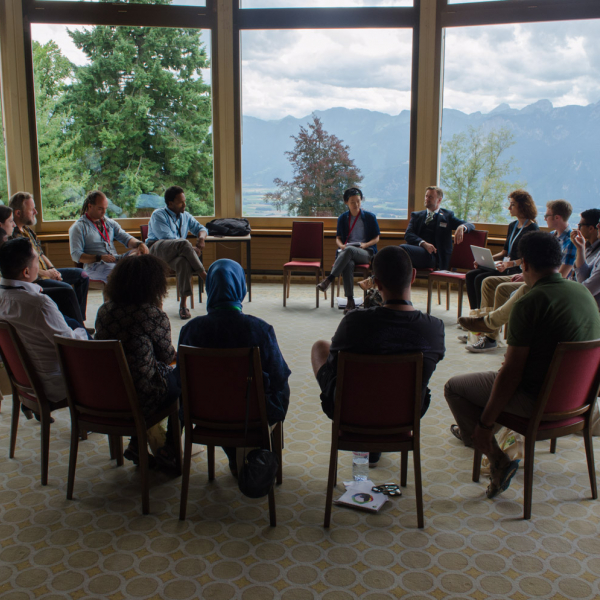 27-30 June 2019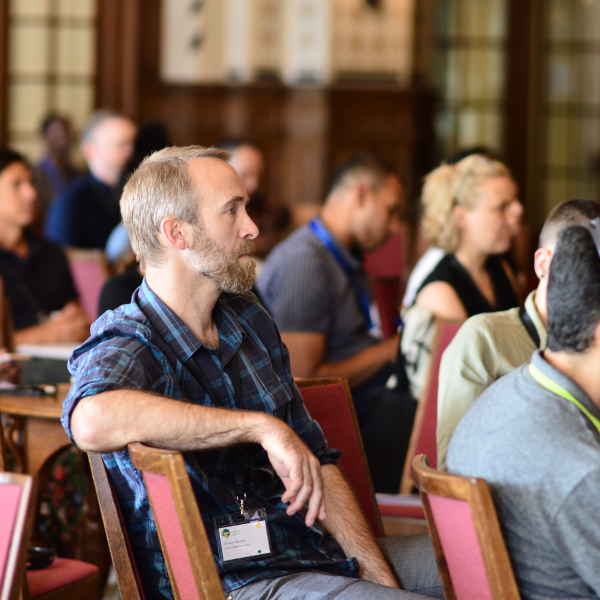 27-30 June 2019