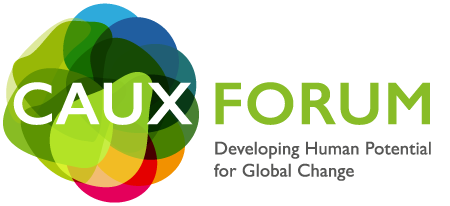 Summer Academy on Land, Security and Climate Change
Caux Dialogue on Environmenet and Security
01-05 July 2020
For many years global experts, practitioners and policy makers have met at Caux, and in other forums, to develop understanding and gather experience about land restoration.
There is growing evidence that it is the most effective way to reverse the vicious cycle of poverty, violence and mass migration seen in regions where land is degrading. And the ability of restored land to sequester atmospheric carbon is becoming recognised as a comparatively quick and inexpensive way to reduce greenhouse gasses, buying time in which to convert to low carbon economies.
The Caux Dialogue on Environment and Security (formerly known as Caux Dialogue on Land and Security) has since 2013 shown how interventions to build trust and to empower rural communities can overcome obstacles to sustainable land management.
Now it is time to share these insights with those responsible for millions of hectares of vulnerable land.
The Summer Academy on Land Security and Climate Change will offer mid-career professionals with responsibility for land and land policies training in the ideas and skills, access to some of the top global experts in the field and membership of a growing alumni network for mutual support and exchange of information.
When and where
It will take place at the Caux Conference and Seminar Centre in Caux, Switzerland alongside, and interacting with, the Caux Dialogue on Environment and Security (1 - 5 July 2020).
It is organised by Initiatives for Land Lives Peace (ILLP) in partnership with the Geneva Centre for Security Policy, whose experience in running courses of this kind and contacts with organisations focussed on security issues is invaluable.
If you wish to apply and/or find out more about the Geneva Centre for Security Policy please click here.
For more details about the Summer Academy, contact us by email.